Spring has sprung, and Colorado has been keeping it as colorful as ever with vibrant sunsets, cool breezes, and music that won't quit. Friday night at the Fox Theatre was one for the books, as experimental rock's bad mama jamas The Malai Llama put on a headlining performance that exploded with color and rhythm.
The venue was packed with new grads and rascals alike, all greeting the weekend with smiles, twirls, and yes- even a few dance-offs. Local improvisational rock group Intergalactic Peace Jelly took to the stage first, inviting attendees onto their spacecraft and blasting off for the night. Their experimental, jam-heavy set was the perfect launching point for the remaining performances.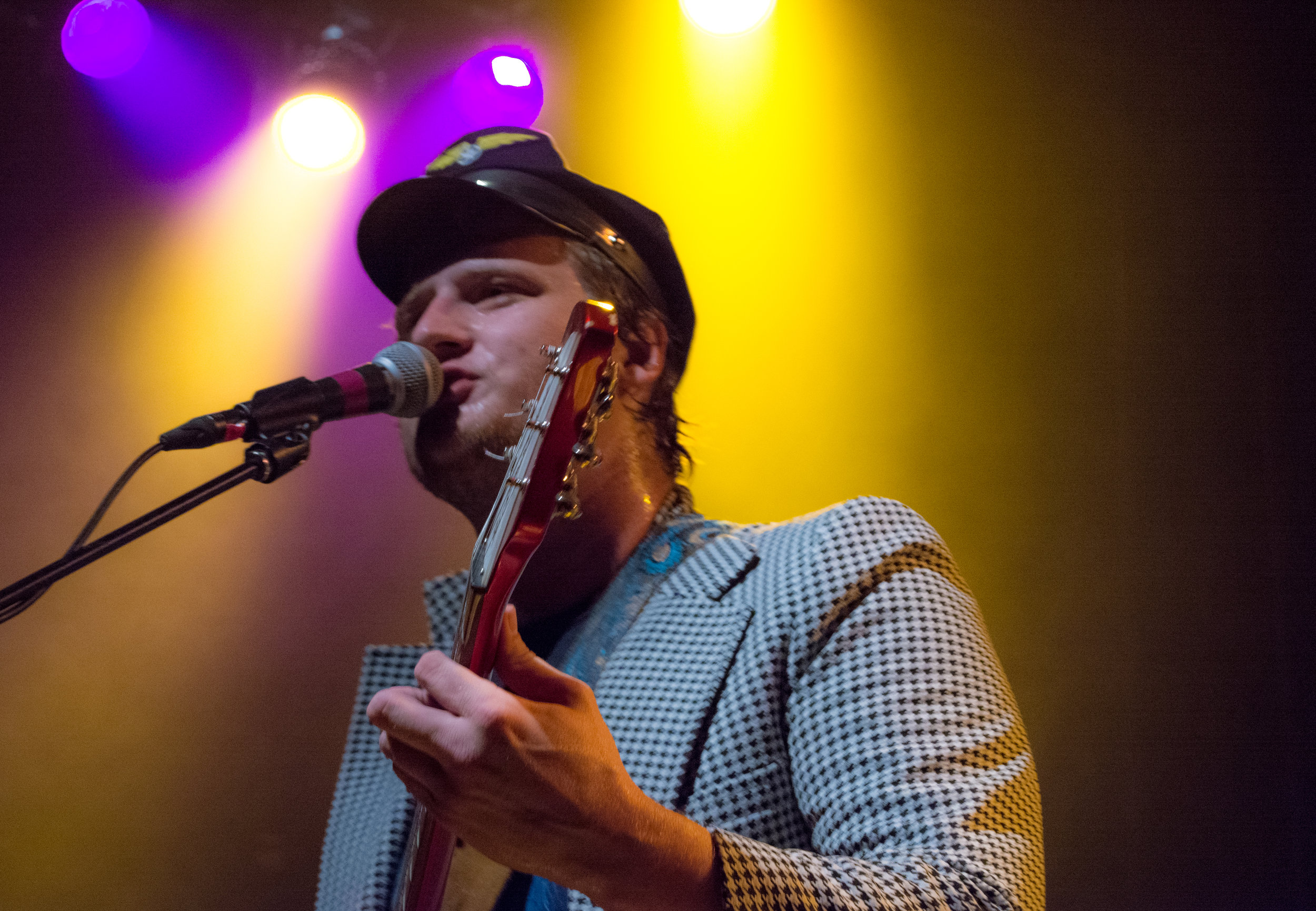 The second act, Woodshed Red, brought up the energy in a totally different way, covering a variety of songs, with my personal favorites being "Ramble On," "Nuthin' But a G'Thang," and "Colt 45." The way they incorporated the fiddle and standup bass to create gritty twists to classic tunes made my heart sing.
By the time The Malai Llama took the stage, the crowd was fired up and ready to be wooed- and this band absolutely did not disappoint. There were so many aspects of Malai Llama's set that blew me away: Jennifer Hartswick's slay-worthy vocals in the "Immigrant Song" cover, the band's mesmerizing onstage chemistry, and of course, the incredible lightwork with colors galore. However, what stood out to me the most was their dynamic force that made each song so unique. They managed to fill their two-hour set with so many different emotions and energies, playing songs such as "Allocamelus," "Gentle Giant," and "Cockeyed." They toyed with metal-like riffs, hip-swaying funk beats, and electrifying dance music. Progressions were seamless, and no two songs sounded the same, leaving the crowd feeling satiated and at peace.
The band finished their performance with a cover of Bob Marley's "Three Little Birds," which had everyone embracing and feeling the love. The vibes were strong on Friday, as The Malai Llama welcomed the crowd acapella sing-along to their closing song.
As an established musical dynamo within the Colorado scene, The Malai Llama has fearlessly put their killer chromatic tunes out in the world for all to hear. Their music moves as freely as the wild winds of Colorado, and the even wilder people living here. Be sure to check them out next time they hit the stage!
Connect with The Malai Llama on Facebook, Instagram, and Twitter.
All photos per Kaotic Design Productions. All videos, and embedded tracks per the artist featured and those credited. This feature was edited for brevity and clarity by BolderBeat.