Poets & Wolves played Your Mom's House last week, with Adventure Nothing and The Ugly Architect. The intimate show started with a mix of original songs and solid covers by Adventure Nothing. Then The Ugly Architect, an outfit from Fort Collins, took the stage and bumped up the energy with their exuberant performance style and fun-loving stage presence.
The Greeley-based band Poets & Wolves finished off the night with a solid set. The alternative indie four-piece use a wide variety of influences and genres to create a sound unique to themselves. They mix slow, melodic bass with catchy guitar riffs to get you dancing while simultaneously keeping alt chill elements strong throughout their catchy, grooving tunes.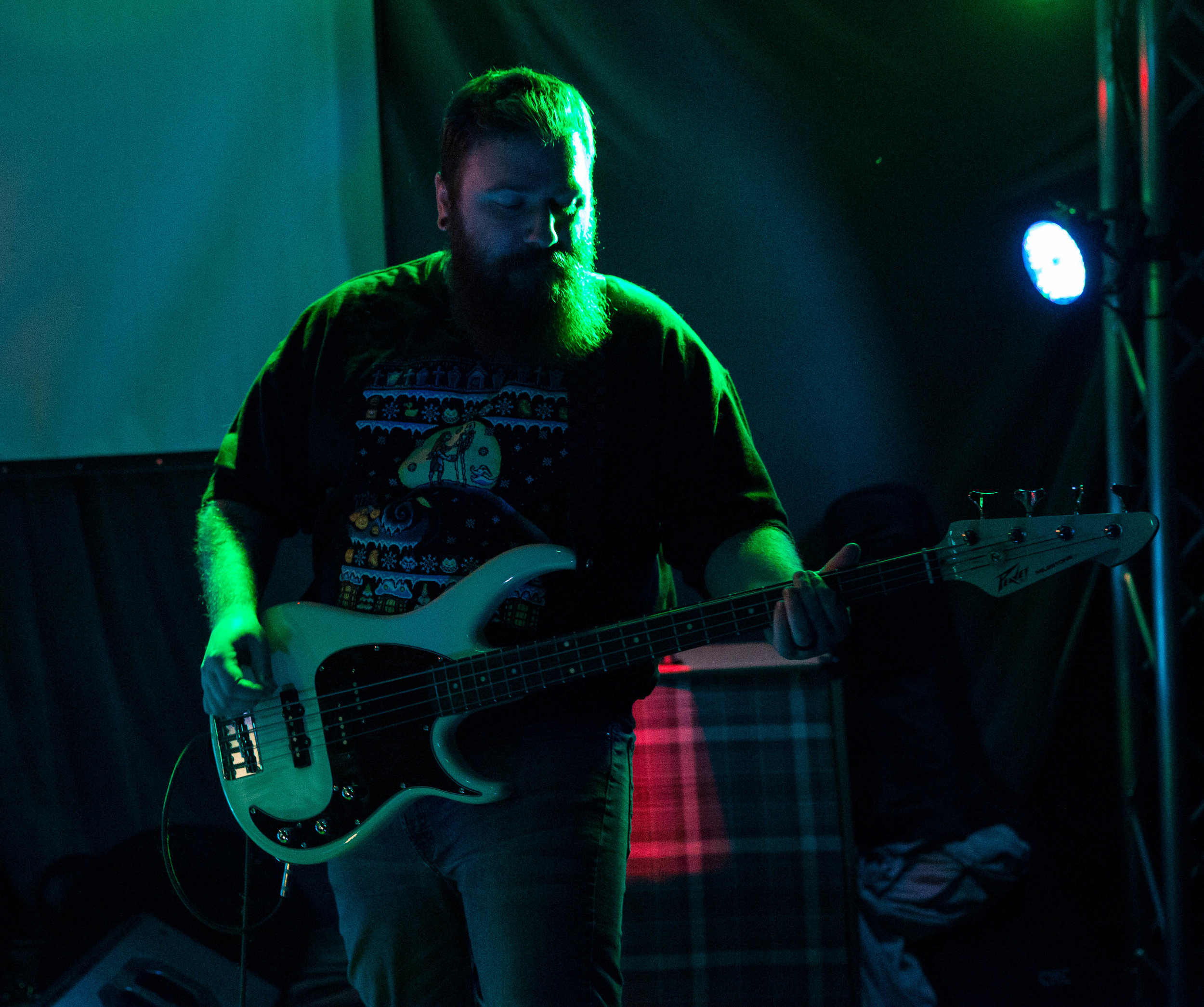 The group opened their set with songs from their debut EP To The Moon, having only released two double-single records prior. Poets & Wolves also did a cover of Linkin Park's "Waiting For The End" with their own alt emo twist. They topped off the night with one of their older singles, "Pretty Little Mess," which sent the night off with a stomping frenzy.
You can stream Poets & Wolves' music on all platforms and keep up with them on Facebook. Though this was the band's last show of 2017, you can see them January 11th at Globe Hall with Stereoshifter, Echoes In Reverie, and Wolf Poets.
All photos, videos, and embedded tracks per the artists featured and those credited. This feature was edited for brevity and clarity by BolderBeat.