R&B artist and activist Mawule has released yet another powerful music video for his enthusiastic listeners. On June 18th, Mawule released his music video for "Anything," a single off of his 2016 album, Chosen. Just in time for Father's Day, the video tells an uplifting, heartfelt tale, shedding positive light on the black male image.
Directed by Mia Ginaé, "Anything" has a cinematic quality that is fine-tuned, crisp, and feels, at times, like a short film. Incorporating shots of Denver's Union Station and the surrounding area, the video gives viewers a 'day in the life' feel that pulls them right into the story.
The video focuses on the love between a father (played by Mawule) and his daughter (played by Kennedy the Diva). With the opening lines "I may not have much, to give you/Don't have dollar signs, to my name/Money doesn't mean, a thing to me/So what you see girl, is what you get with me, yeah," Mawule sets the tone for the song.
The video briefly follows the lives and relationships of three other fathers with their children, as well as a couple. "Anything" manages to take a topic that can easily feel forced and staged, and make it so genuine that it's impossible not to have a smile while watching it. The video features real-life relationships, and displays them in a way that is authentic.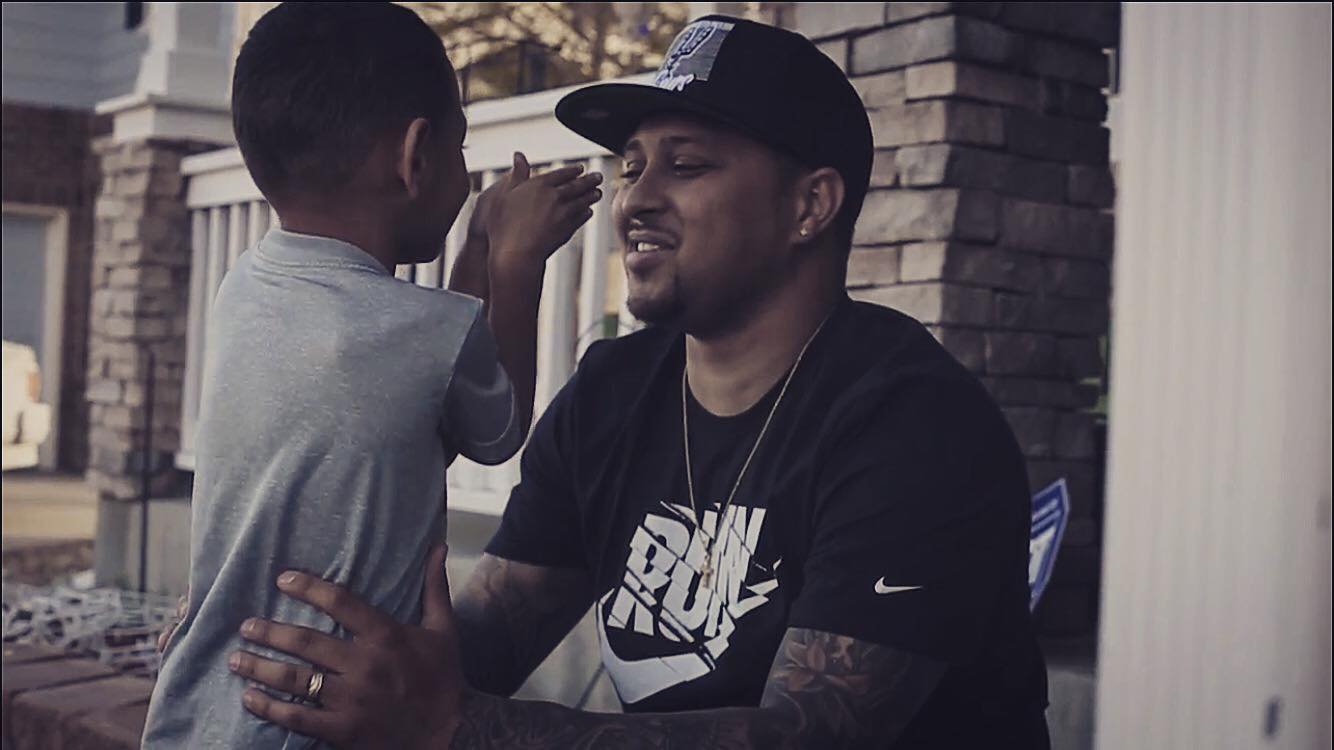 Just as in the single, the video features a rap verse, courtesy of DJ Zenas. Similar to the chemistry Zenas and Mawule have while performing on stage, this verse adds a light-hearted aspect to the song that makes it relatable to love of any form.
While "Anything" is a clear shout-out to single black fathers, it is also a testament to fathers anywhere. It proclaims the anthem, "As long as I got you/Baby you don't need to/Worry about Anything, Anything, Anything/You Know you got my heart/My love is good enough/No need for/Anything, Anything, Anything," which sings of positivity and the important things in life.
As usual, Mawule's musical efforts never cease to amaze with meaning. Aside from even the catchiest of rhythms, with each new release, his music continues to set the bar higher and higher in production quality.
So take a second out of your day to check out Mawule's newest Father's Day music video release for "Anything"- it's certain to brighten up your day:
Credits: Director: Mia Ginaé. Videography: Eric Hernandez. Production: Glenn Sawyer & Rich Veltrop (The Spot Studios). Cast: Kennedy the Diva, Lia Fortune, Zenas Willard, Michael Ill Seven Acuna, Jason Shankle, Lizadelle Teves, Stacy Salas, Perez Ansah-Mensah, Jasmine Ansah-Mensah, Pacharej Nuntanavooth, and Pachara Nuntanavooth.
Connect with Mawule on Facebook, Instagram, and Twitter for upcoming announcements and releases.
All photos, videos, and embedded tracks per the artist featured and those credited. This feature was edited for brevity and clarity by BolderBeat.