The king of pianist-meets-experimental-rock graced The Fox stage last weekend, and if you're not familiar, let me catch you up on Marco Benevento.
Starting in the experimental jazz scene around 1999, Benevento is known in multiple genre circles for his piano playing. In fact, his first studio album as a pianist, Invisibile Baby (2008), was nominated for an Independent Music Award. In his second solo record, Me Not Me (2009), Benevento dipped more heavily into the jazz collides with experimental rock realm and has been soaring through it ever since.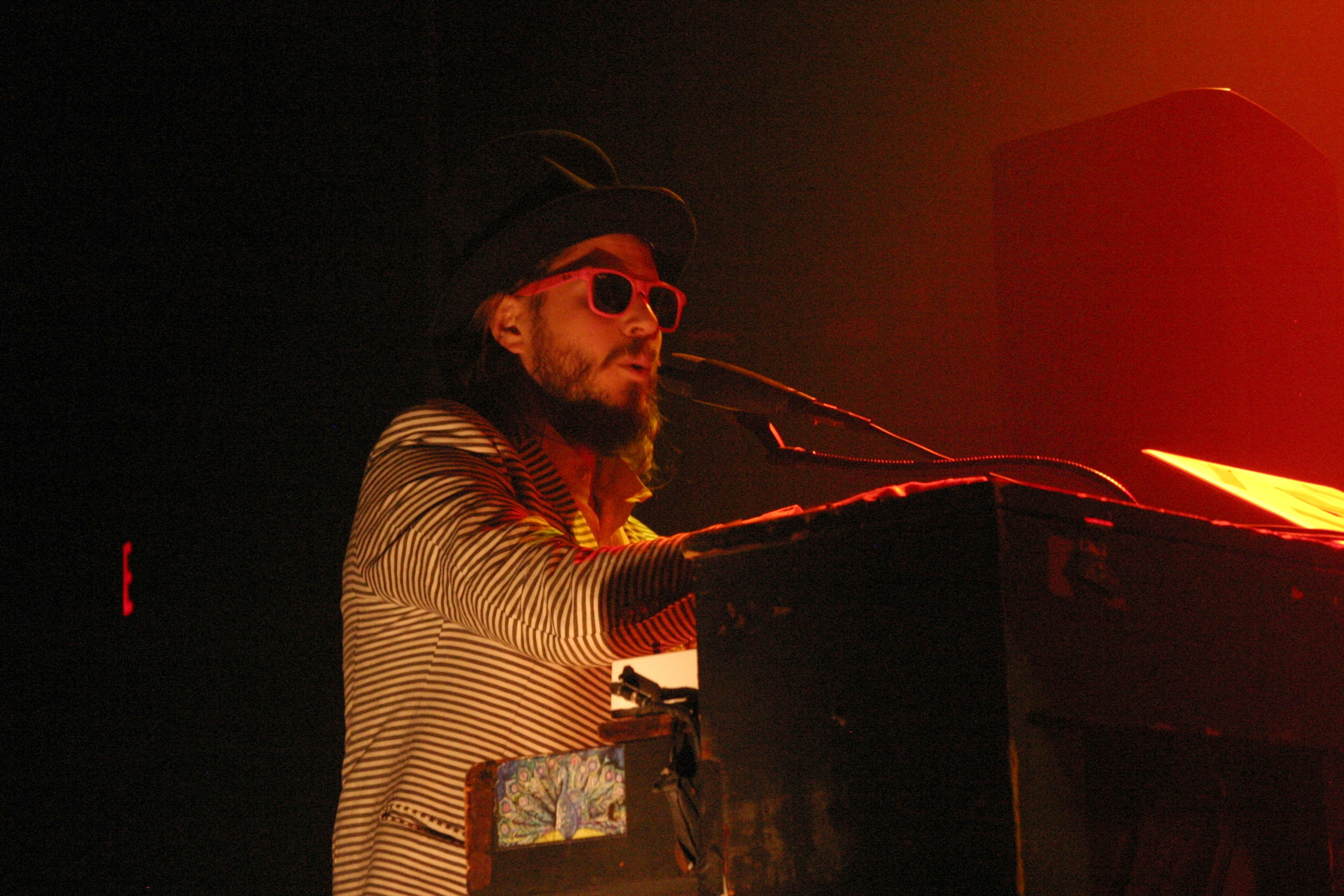 Benevento has a special history with Boulder. He's been playing the local scene since his involvement with Joe Russo in what they dubbed the Benevento Russo Duo. Russo called Boulder home for a period of time, and as such, Benevento developed a following here and let me just stay- it's still strong. Benevento's Fox crowd exploded in applause when he entered the stage in his trademark sunglasses and a top hat after a super-groovy set by opener Envy Alo, and fans only boogied more from there.
Check out Benevento's Woodstock Sessions:
Benevento started the first half of his set with Side A of his 2016 release, The Story of Fred Short. The band then mixed in a few covers (including fan favorite "Heartbeats" by the Knife, which was a cover released on Benevento's Me Not Me record). They also played a number of originals from Benevento's catalogue throughout the second half of the set, including a few from the recently released Woodstock Sessions; "they" referring to badass female bassist Karina Rykman and energetic drummer Andy Boger. Though mostly positioned behind the keys (which were stacked with various pickups, toys, and electronic gadgets to facilitate Benevento's circuit-bending styles), Marco jumped off of his piano a number of times to the delight of the crowd, and overall brought a ton of energy to his performance.
Benevento put on an electrically-charged show last weekend, and the trio's current tour continues. Get the rest of his tour dates here and make sure keep up with Benevento's newest music moves on his website.
Follow Hannah on Instagram and Twitter.
All photos per the author. All videos and embedded tracks per the artists featured and those credited. This feature was edited for brevity and clarity by BolderBeat.